Ditch-cleaning buckets HG-S / HG-L
From levelling work and cleaning ditches through to creating embankments, Lehnhoff has the right ditch-cleaning bucket for very use in its product range. Choose the tilt bucket that is tailored to your needs from two different bucket shapes and swivel drives (hydraulic cylinder or swivel engine). Can also be delivered in fixed HG S design without swivel engine or hydraulic drive.
HG S
Round, compact shape with rear cutting edge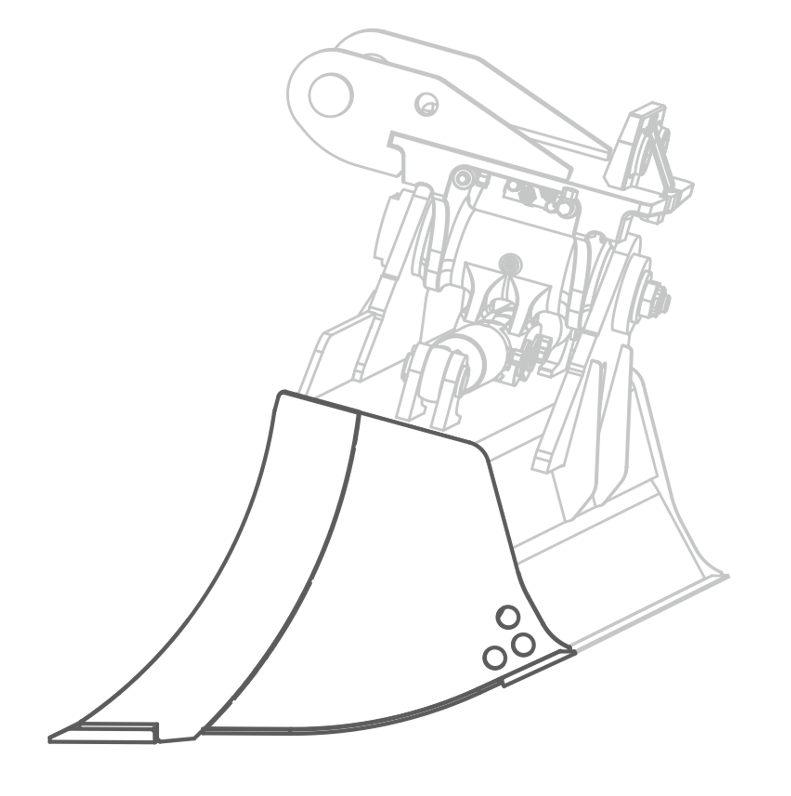 HG L
Long drawn-out bucket base
Two different swivel drives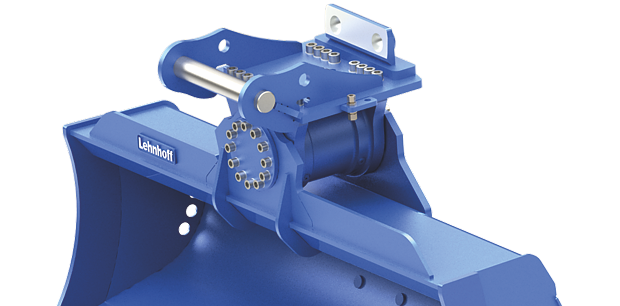 Swivel drive with hydraulic cylinders (H)
The robust and long-lasting swivel head for Lehnhoff tilt buckets with hydraulic cylinders and piston-rod protection enables a swing angle of 2 x 45°.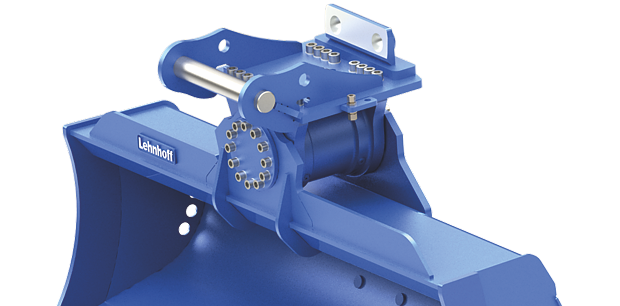 Swivel design with hydraulic rotating motor (M)
Extremely robust and low-maintenance drive for Lehnhoff tilt buckets, completely sealed and protected, allows a 2 x 45° swing angle.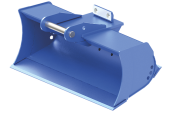 Rigid version
You can also get all ditch-cleaning buckets in a rigid design.
Base made of 400 HB steel
Cutting edge made of Lehborit 5000 (500 HB) From size HG 30: as standard with wear strips (HB 500), laterally on base
Protection of the external welding seams thanks to protruding base
Cutting edge made of Lehborit 5000 (500 HB)
With drain holes on the side