Symmetric Quickcoupler SQ
by Lehnhoff for Excavators from 8 to 43 t
With the fully automatic Lehnhoff SQ system, you can change all hydraulic attachments without leaving the cab. The combination of symmetrical quickcoupler and integrated, patented Lehnhoff valve technology gives you investment security and the following advantages:
Greater economic efficiency through savings in excavators, personnel and time
Protection of the machine, attachments and hydraulic hoses
More efficient work - tool change even with short work cycles
More safety and comfort for the driver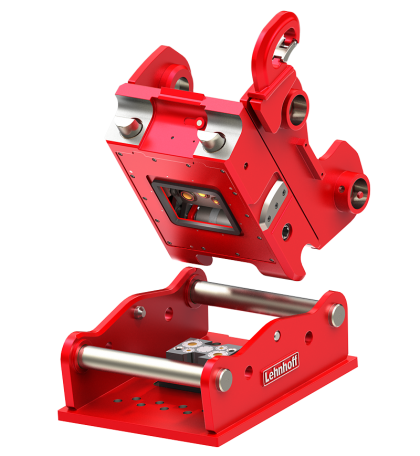 Lehnhoff SQ: One Standard - many possibilities
Lehnhoff SQ quickcouplers are based on the S standard and, thanks to their design, are compact, comparatively light and very robust. The standardised interface with 2 coupling shafts enables the attachment to be rotated by 180°, i.e. a bucket can be used as a backhoe or shovel bucket.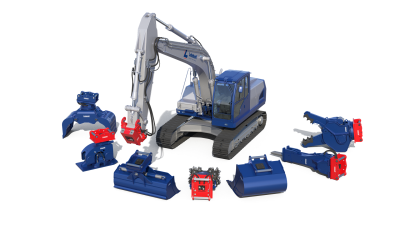 S-Standard +
Lehnhoff SQ complements the symmetrical concept of the S-standard with an ingenious feature: a symmetrically constructed valve block allows attachments such as a tilting bucket or a crusher bucket to be operated hydraulically in shovel mode. A built-in protection prevents misdirected engagement with attachments that are not intended for reverse mode.
Lehnhoff SQ: The technical highlights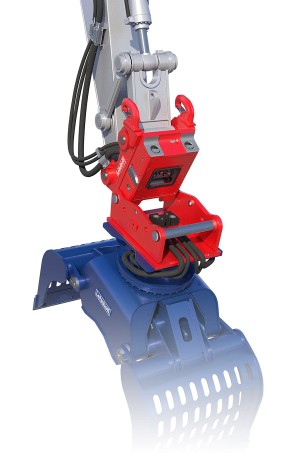 Fully symmetrical valve block arrangement enables the use of hydraulic attachments rotated by 180°, e.g. tilting buckets, sorting buckets, crusher buckets (where appropriate)
precise hydraulic connection through patented valve clamping technology
Lehnhoff short-stroke valves with minimal pressure loss and low heating with the greatest oil flow
The block depressurisation unit integrated in the valve block enables particularly low installation effort
Particularly maintenance-friendly valve technology (seals can be changed on site in 2 minutes)
Emergency unlocking and locking - partially possible with a socket wrench (SQ70)
Internal block depressurisation unit
During the unlocking process, the working line and rotary gripper line in the S block and A block are depressurized
Increases the service life of the valves
Integrated in the valve block, no need for costly and time-consuming installation on the excavator
Installation effort corresponds to that of a conventional hydraulic quick coupler
SQ - valve blocks
S-Block: Valve block in the quick coupler

with 5 symmetr.

arranged short stroke valves

including leakage oil line

i

ntegrated hydraulic bracing support for fixed hydraulic connections

optionally with power feed-through

A-Block: Valve block in the attachement

Number of valves matched to the respective attachment
Unused valve positions are given a so-called dummy insert
Short stroke valves are flush with the block surface - > very easy to maintain
Gripper turning circle valves
Optional
current feedthrough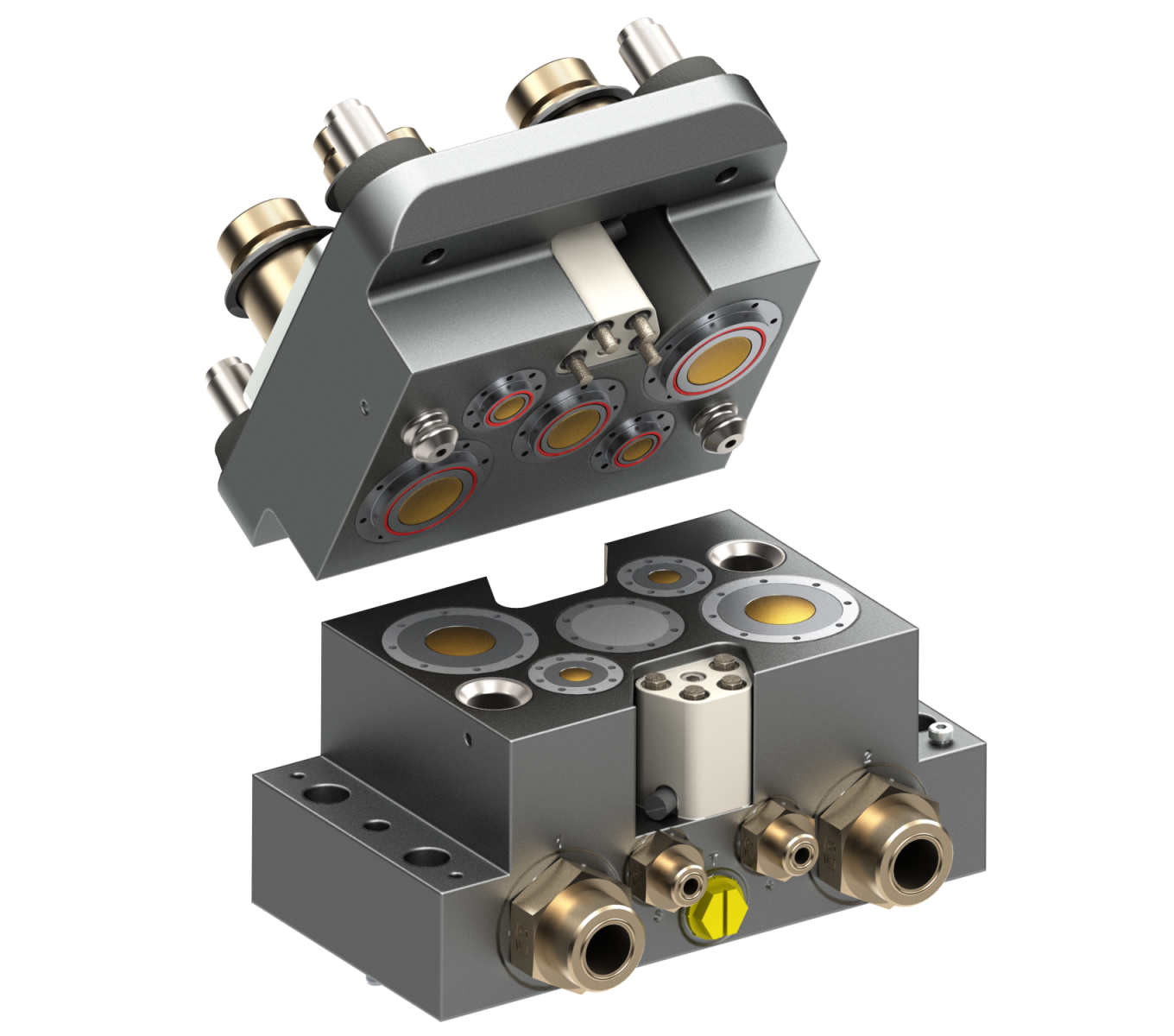 SQ-Adapters - suitable for attachments of all types and brands
No matter which attachment of which brand you want to connect to your excavator: Lehnhoff offers adapted SQ adapters for all attachments. Thanks to the defined S standard, all SQ adaptations of a class fit all quickcouplers that use the S standard.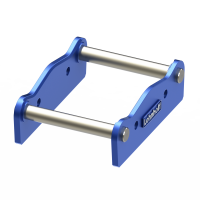 Adapter frame for e.g. bucket conversion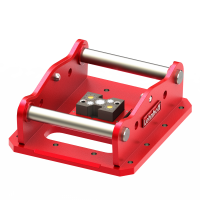 Screw-on adapter with valve block and drilling pattern suitable for e.g. hydraulic hammer / sorting grab / shear etc.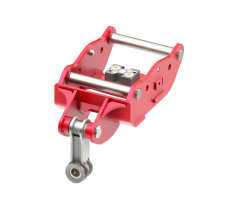 Grab adapter for hanging grab with valve block and universal joint suitable for the respective type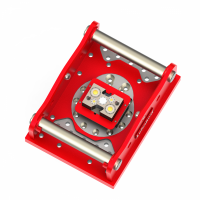 Screw-on adapter with valve block and multi-hole pattern, suitable for the most common types of attachments -> available immediately!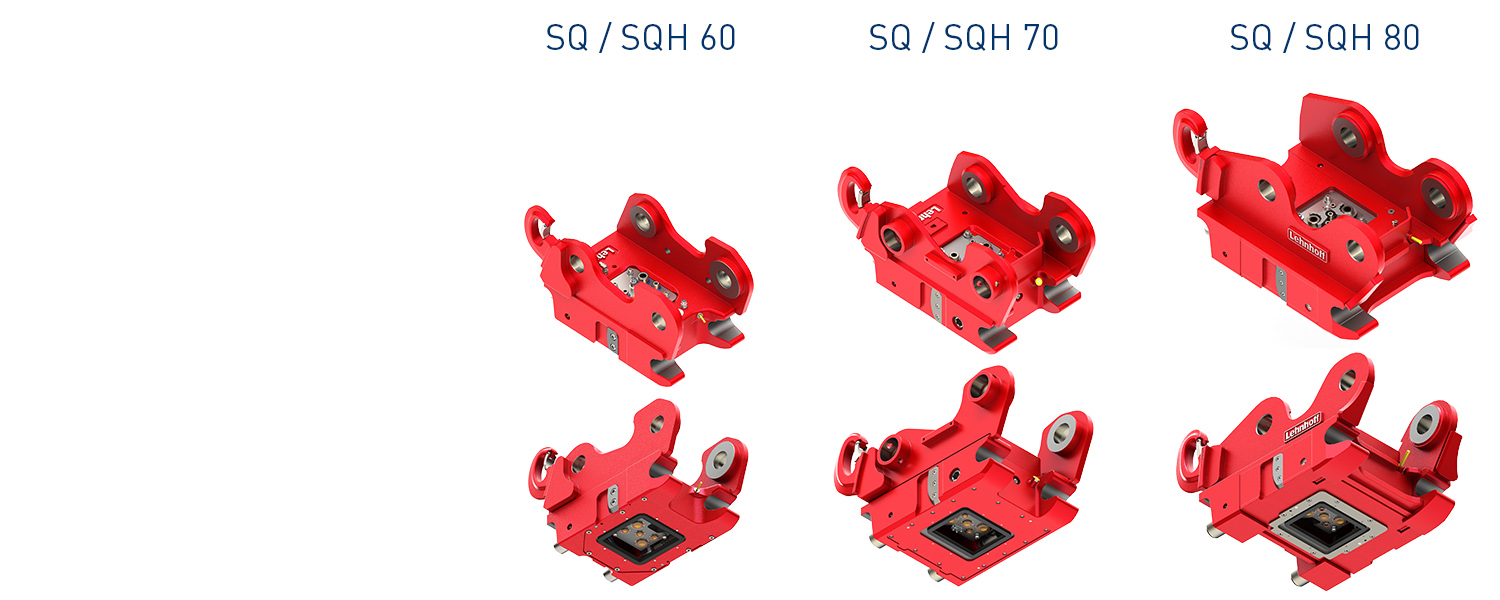 Fully hydraulic quickcoupler SQ
SQ 60
SQH 60
SQ 70
SQH 70
SQ 80
SQH 80
Excavator
8 - 18 t
8 - 18 t
15 - 28 t
15 - 28 t
25 - 43 t
25 - 43 t
Coupling shaft Ø (mm)
60
60
70
70
80
80
Distance of axles (mm)
480
480
600
600
670
670
Width (mm)
340
340
450
450
590
590
Weight ca. (kg)
170
170
280
280
430
430
Operating pressure locking (bar)
50
50
180
180
50
50
Operating pressure unlocking (bar)
210
210
280
280
210
210
Valve configuration
3x KV1
2x KV3
-
2x KV1
2x KV4
1x KV3
-
2x KV1
2x KV4
1x KV3
-