High performance backhoe bucket HTL
Designed for tough applications. Made for a long service life and efficiency. Available in the GP design as all-purpose bucket and HD for especially tough demands.
Optimised for use on hydraulic excavators from 10 to 50 t
Specially developed conical design for more productivity for reduced fuel consumption
Low own weight
Function-specific steel selection and dimensioning
Robot-supported manufacturing processes ensure absolutely reproducible quality
Function-specific steel selection and dimensioning
Long bucket base for optimised digging resistance and easier penetration
Protection of the external welded seams thanks to laterally protruding base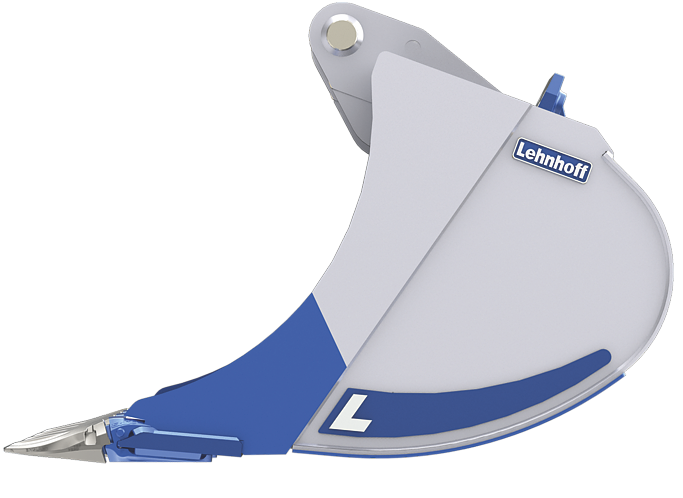 Advantages of the double conical design
The backhoe bucket concept of the HTL series is based on the perfect processing of the highest quality steels, a torsion-resistant welded construction, a long bucket base and a very special double-conical shape. This allows the HTL bucket to be filled better, offer lower digging resistance in all phases, and additionally also allows it to be emptied more easily. Because the shape of the excavator bucket has a decisive effect when digging and emptying.
One for all: Lehnhoff buckets for all common suspensions
Lehnhoff delivers all HTL backhoe buckets optionally with excavator-specific direct suspension, Lehmatic suspension or other quickcoupler suspensions. In all cases, the largest possible tear-out forces and optimised bucket kinematics are guaranteed for best possible filling and emptying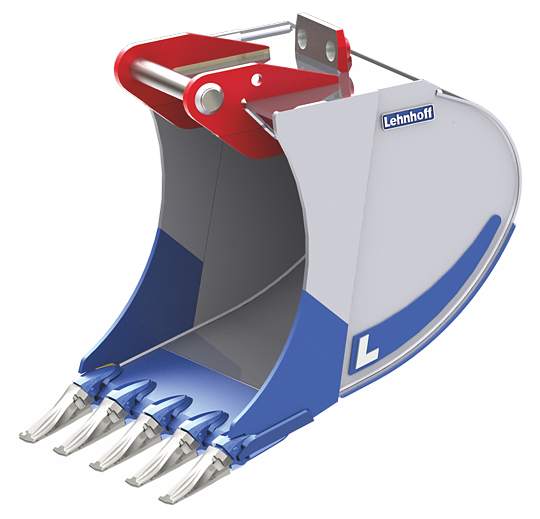 Standard: Lehmatic suspension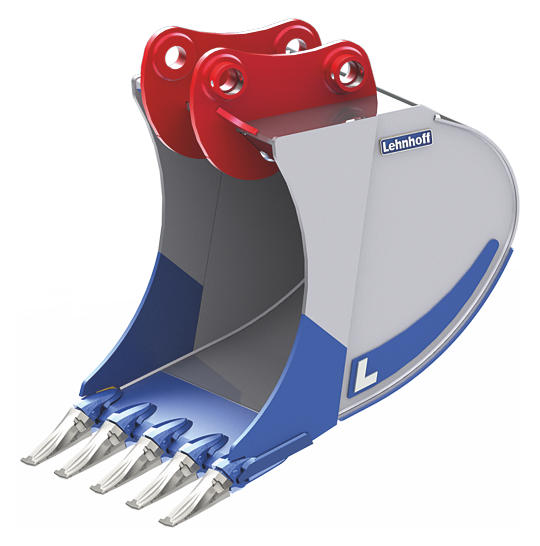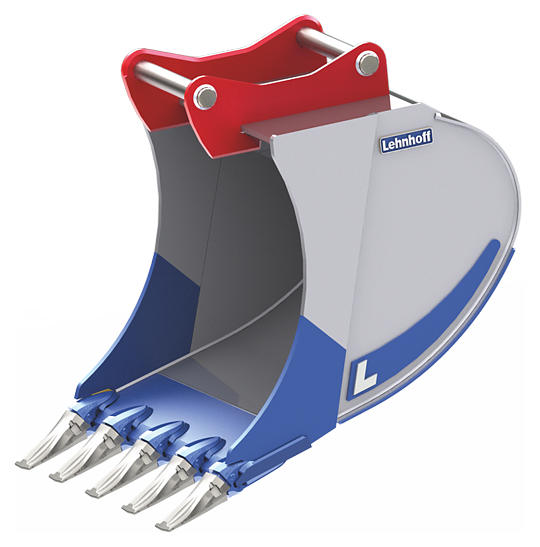 S-Standard suspension (e.g. OQ)