Quickcoupler for mini excavators
The Lehmatic-quickcoupler for mini excavators transforms your excavator into a multifunktional device for all buckets, grabs or demolition tools available for this excavator class. Whichever quickcoupler, mechanical, hydraulic or fully hydraulic, every quickcoupler is safe, easy and comfortable changend within seconds - in case of the fully hydraulic coupler even with the hitching of the hydraulic connection. The adapters create a universal connection between different excavator types and the attachment.
Lehmatic quickcoupler systems for solid connections
Long service life thanks to robust cast steel housing, all contact surfaces precisely CNC-machined
Secure, playfree connection between quickcoupler and adapter through patented locking system with automatic adjustment of the locking bolts
Minimum frictional force loss through low build height
Long service life and low maintenance thanks to sealed locking mechanism
Available for all excavator brands and all suspensions
Precisely machined coupling claws
Verriegelungsmechanik/-hydraulik geschützt im abgedichteten Gehäuse
Adapter mit Aufnahmewelle und Riegelplatte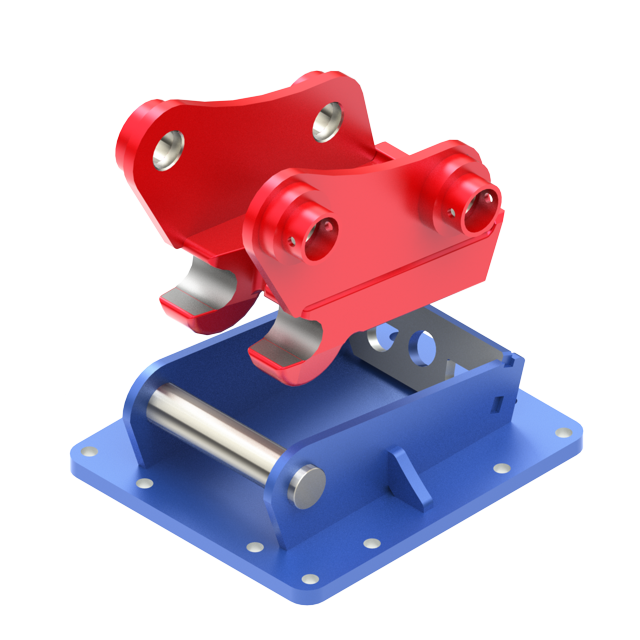 With the Lehmatic quickcoupler systems, the excavator driver canrefit their hydraulic excavator by themselves in less than 1 minute, from one attachment to another, with hydraulic actuation, even directly from the driver's cab.
Mini quickcoupler types